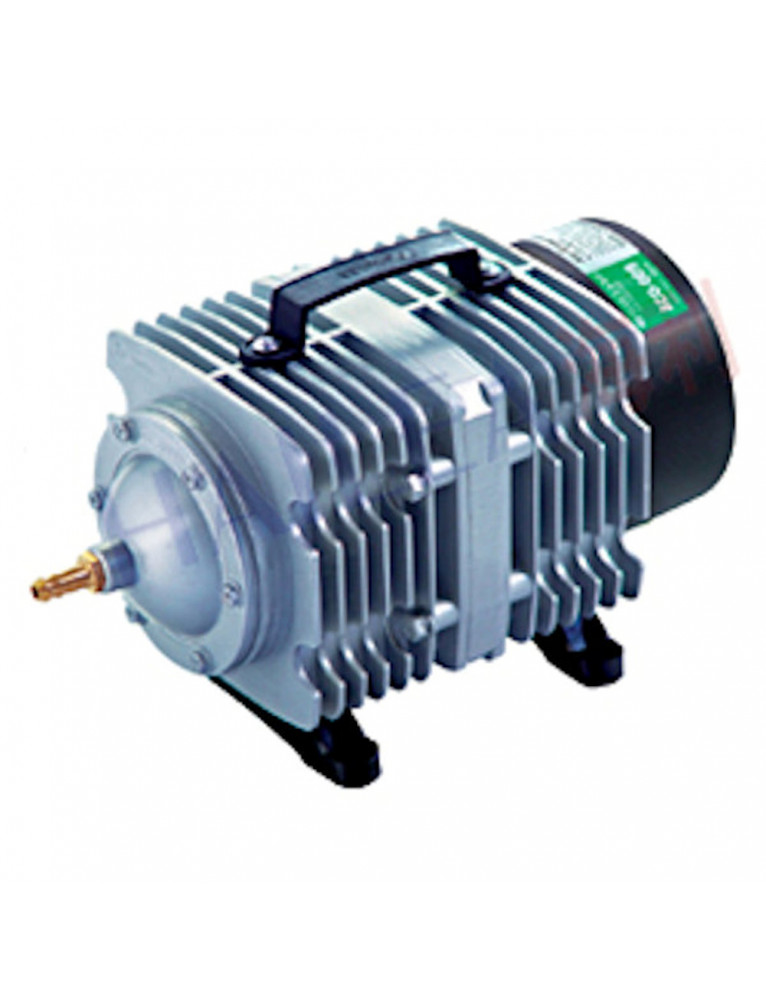  
Hailea ACO009E (140 L/min) Piston Air Compressor Pump
VAT included
Model Number:
ACO009E
Barcode (EAN):
6920255810077
Flow: 140 L/min (4.94 CFM)
Max Pressure: 0.35 bar
Noise Level: <60 dBA
Weight: 5.1 kg
Dimensions (mm): 283 x 147 x 173mm
Power Consumption: 112 Watt @ 230v
Connections: Screw-in barbed, horizontal brass connector 12 mm OD
Accessories: Manifold kit with 18 outlets
The case is made of high-quality ZL 102 aluminium alloy with streamline design, heat-dissipation is more effective.
Driven by an electrical magnetic motor, adopting straight-line reciprocal motion to produce air.
Adopting SF3 new type wearable material for the cylinder and piston, which is of low power consumption, large air output and high air pressure.
Non-oil lubricating design, the compressed air is purified.
Virtually maintenance free.
Specification:
Flow: 140 L/min (4.94 CFM)
Max Pressure: 0.35 bar
Noise Level: <60 dBA
Weight: 5.1 kg
Dimensions (mm): 283 x 147 x 173mm
Power Consumption: 112 Watt @ 230v
Connections: Screw-in barbed, horizontal brass connector 12 mm OD
Accessories: Manifold kit with 18 outlets